The challenge proposed by the Thessaloniki Hub gathered twenty PhD candidates, in the premises of the Aristotle University of Thessaloniki, for an exciting 2-day event of intense reflexion to innovate in the tourism industry. Supervised by industrial and academic experts, the winning team has designed a gamified approach to learning about and discovering the local treasures of Thessaloniki.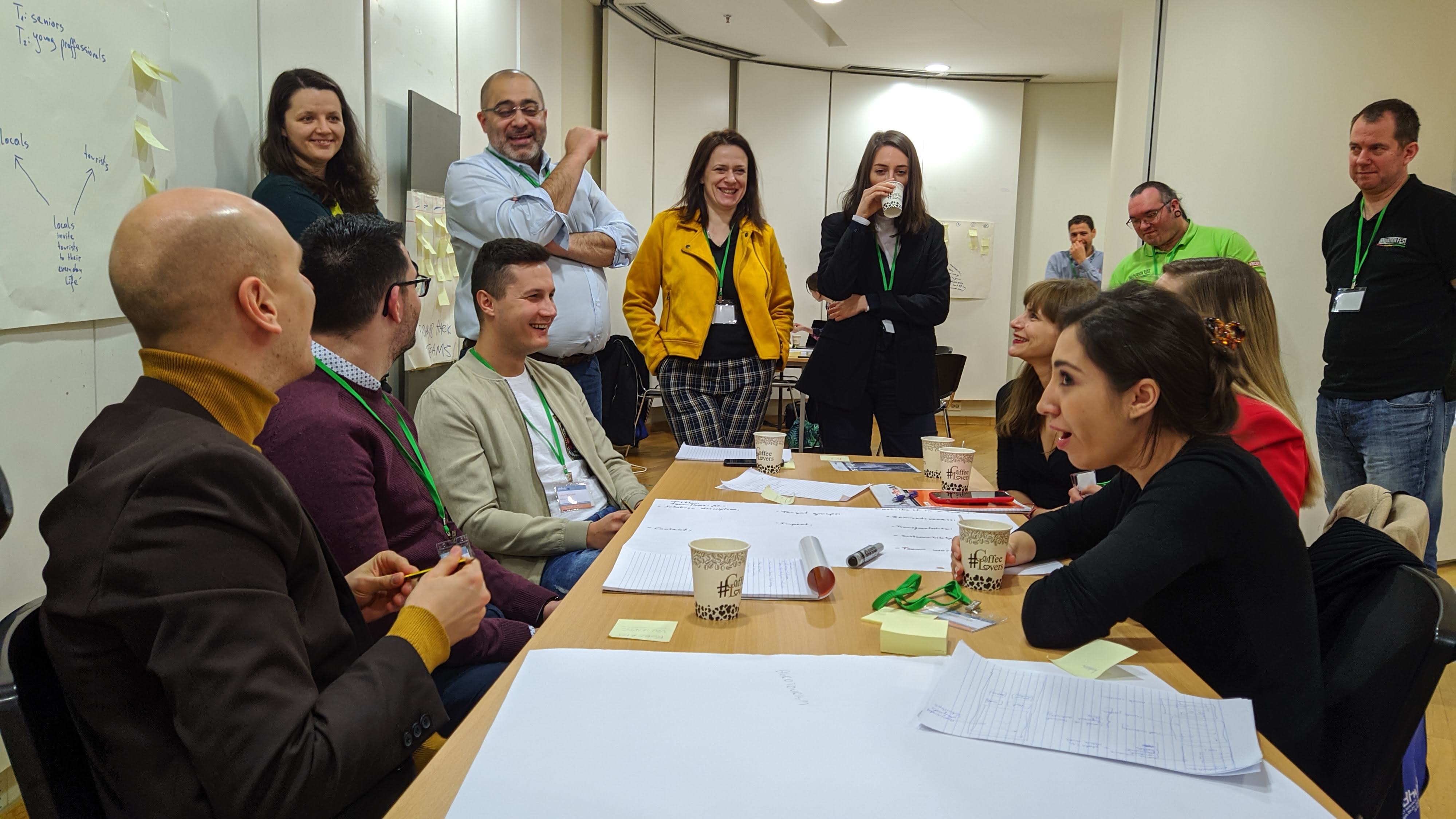 About twenty PhD candidates, ten mentors and experts from different fields of expertise were brought together on the 20th of January 2020 to kick off the first edition of the #PhDHubHack and further get acquainted with the challenge of this event: "Tourism for Sustainable Development".
Innovating in the tourism industry, in particular in the context of the Thessaloniki ecosystem, has to do with improving destinations' competitiveness and, with a tourist profile that is much more demanding, well connected and multi-channel, this innovation is closely linked to technology, sustainability and social inclusion.
Six international, multidisciplinary teams: One winner.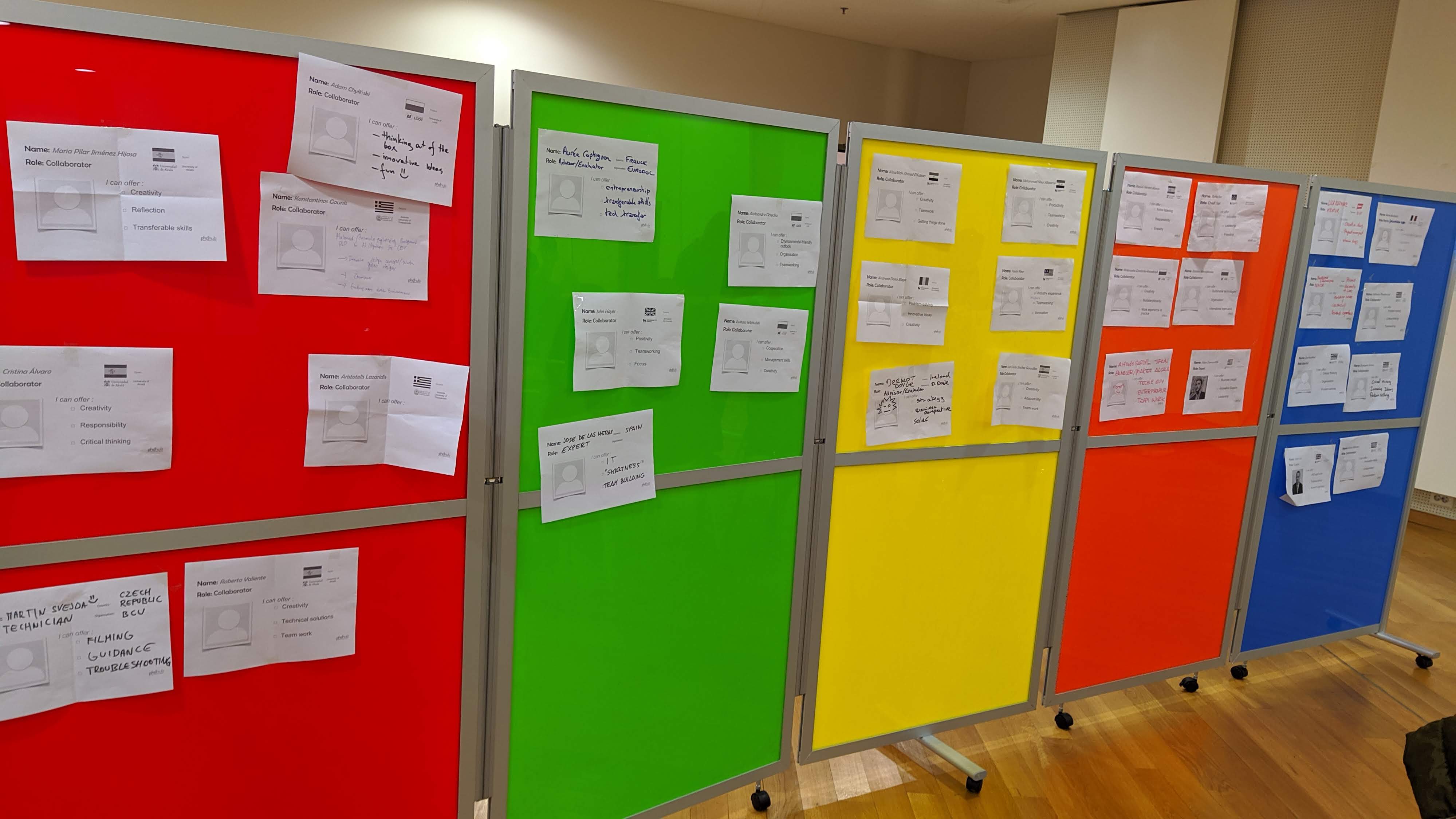 More than 9 countries and 20 disciplines were represented – The PhD Hub Hackathon participants fiercely competed to win the pot! On the evening of the 21st of January, each team had a chance to pitch their solution to an experimented jury composed by industrial and academic representatives:
Nikos Zaharis (Director at South East European Research Centre),
Nicos Komninos (Founder of URENIO Research),
Zacharoula Andreopoulou (Professor of Environmental Informatics and Green Policies),
Spyros Avdimiotis (Assistant Professor of Knowledge Management in Tourism),
Costas Tramatzas (Development Manager at Alexandrian Zone of Innovation, OK!Thess),
Dermot Doyle (Independent Strategy Consultant),
John Spurr (Independent management consultant and business advisor) and
Auréa Cophignon (Vice-President of Eurodoc).
The "Treasure Hunters" carry off the laurels.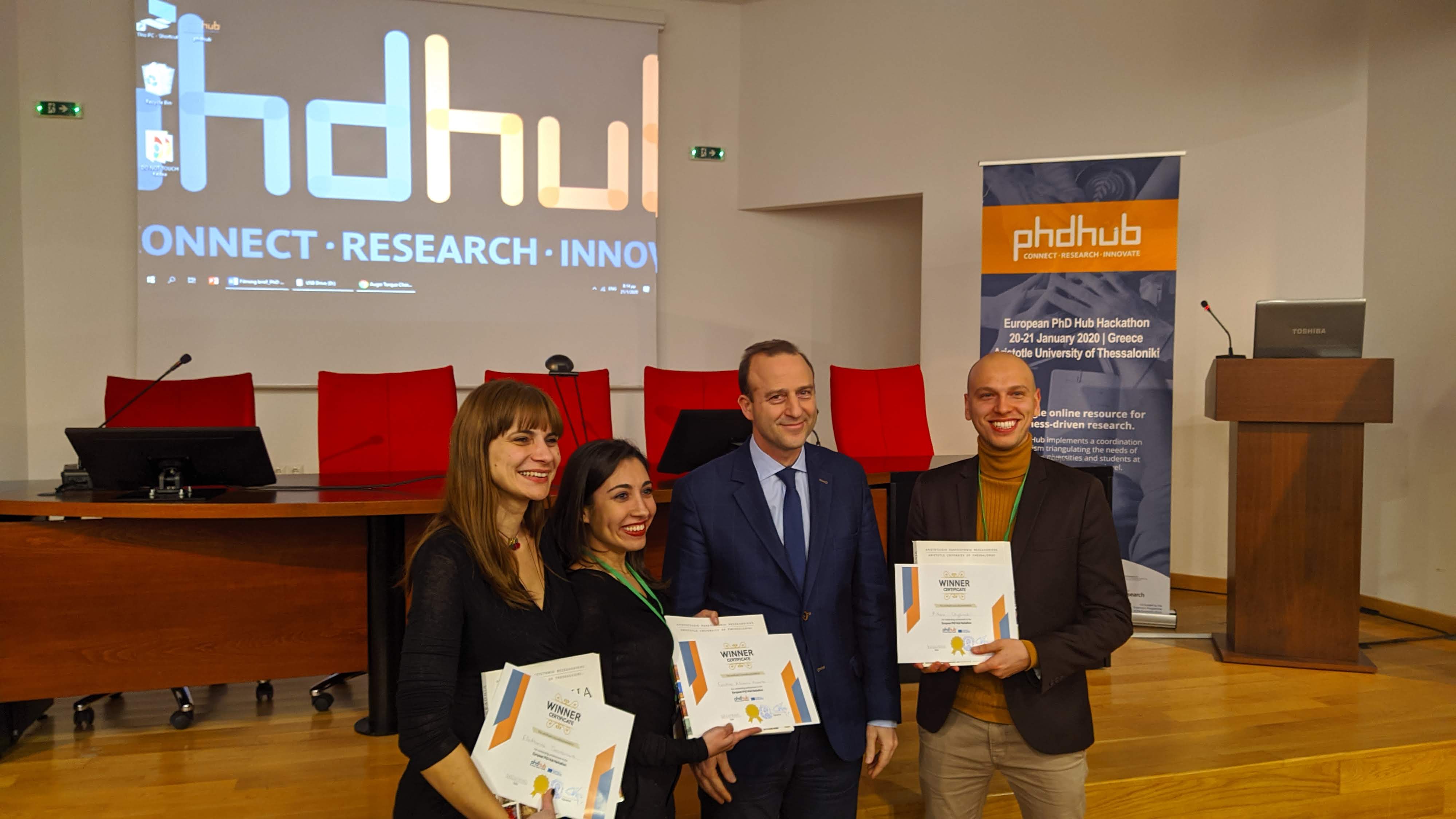 The prize was awarded to the "Treasure Hunters" for developing a solution contributing to both improving visibility of local businesses and enabling tourists to enjoy a customised, interactive journey into the history, peculiarities and other treasures of Thessaloniki.
The winners will benefit from multiple innovation readiness sessions organised by Birmingham City University and Auger Torque Ltd to take their idea to the next stage and will be sponsored to showcase their innovative sustainable development solution at the European Innovation Fest 2020 in Spain.
Congratulations to all!